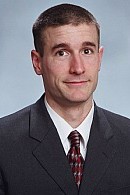 I have had this pastor on my mind for a few days. After hearing parts of a sermon he gave  "Why I hate Barack Obama" Mark Arum of WSB 750 replayed some of it this past weekend. It has deeply upset me, that someone who calls themselves a believer can stand upinfront of others he is trying to lead to a relationship with Christ and say that he prays at night that "Barack Obama would die and go to hell."
Regardless of Obama's poicies or even live choices he has made, nothing he has done has warranted this prayer from this man. Even if one would say he was evil (which i don't) the bible would say pray for your enemies, pray for everyone's salvation. Love one another, your neighbor etc. I am deeply troubled by this man preaching this about anyone, let alone our president. Though i an Obama supporter politically, i do pray God would lead him in leading our country. For God asks us to pray for our leaders.
So i pray now for Stephen L. Anderson to realize the true word of the bible and understand the love and grace that is poured out through our relationship with God. I pray that God can change him so he could be someone who could lead people to God not down the "religious" path that is hurtful and excluding. The "religious" path that so many people are mistaking God for, and not the church.
I just hope what this pastor has talked about hasn't turned anyone away from the grace of Christ. Because Stephen Anderson isn't a good representation of the body of believers.
Here is the link to the sermon i am referring to Click Here here is the link to the church he pastors Click Here.